Here's where you will find links to all of our standard policies as well as memberships and awards information.
We are proud to advise that we are professionally insured with Policy Bee and have £1,000,000 of Professional Indemnity and Public Liability insurance.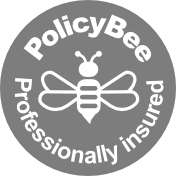 Here at Redman VA we were so excited to be shortlisted for the 'Best Newcomer VA 2017' award!
We are members of Be My VA. Click here for more information.
We are also community members of The Society of Virtual Assistants.
Please click here to read our privacy policy.
Please click here to read our website terms of use.
Please click here to read our cookie policy.
Please don't hesitate to contact us should you need further information.